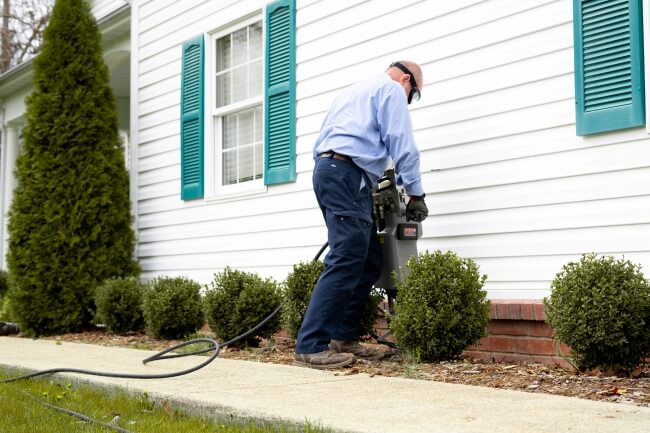 Termite control in NWA and Mountain Home
Trusted pest exterminator for inspection & treatment in Northwest Arkansas & Mountain Home
If you're concerned about a termite infestation, you have every right to be; they can cause serious structural damage to your property. In fact, research has found that termites account for over $1.5 billion in property damage annually.
If you suspect these wood-eating insects are taking over your home or business, call Hopper Termite & Pest. We're a family-owned and operated pest control company that has been providing comprehensive termite control in Springdale, Fayetteville, Mountain Home, and surrounding areas since 1963.
Our technicians are members of the National Pest Management Association and the Arkansas Pest Management Association in addition to completing numerous ongoing training sessions. In other words, we've got the experience and understanding of proper termite control you need to keep you and your property safe.
Termite pre-treatment for new construction
Hopper offers two options for providing termite pre-treatment for new construction: traditional liquid treatment to fill before the concrete slab is poured, and Bora-Care direct wood treatment. Having one of these treatments while your home is being built can go a long way to protecting the property from termites. The quality of the work is very important for new construction because shoddy or ineffective treatment can open the door to termites in the future. That's why we recommend safeguarding your investment and telling your contractor to use Hopper Termite from the start.
Get protection from termites
Starting at $450.00 initial, $125 annually*
In order to determine the most effective method of termite treatment, our highly trained technicians will first conduct a thorough inspection of your property to determine if termites are present; if so, they will determine the severity of the infestation as well as identify any visible termite damage. We will then perform a termite treatment that eliminates any termite activity and prevents further infestation. We then offer a renewable warranty against any further termite infestation and damage.
* Prices will vary depending on the size of the property. There may also be a higher cost for the initial service.
Seriously, the best customer service. Couldn't recommend enough!!
Best service in town! Very good communication and service. Great, friendly technicians.
This company was professional and did a very thorough job!!!!
Arkansas' termite removal experts since 1963
Using the power of Termidor® to keep your home safe
Hopper is one of the few pest control providers in our area selected to use the Termidor® HP 2 system, a powerful new technology that takes advantage of termites themselves to carry termiticide/insecticide termite treatment across the entire colony. Within three months or less, an entire colony is wiped out and you are rid of your termite problem!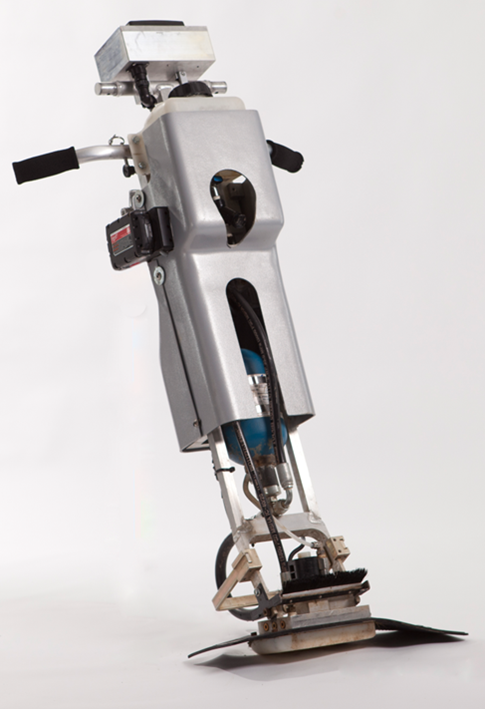 I'm buying/selling a house. Can Hopper inspect it?
Yes! Whether you're in the market for a new home or listing yours, it's important to ensure it is termite-free. Hopper Termite & Pest is proud to assist with any required inspections.
Why are termites attracted to my property?
Every structure can become a potential home for termites, especially those that have plenty of moisture and wood. These pests commonly enter buildings via mud tubes they build within the soil, so anything that comes into contact with it is a potential entry point.
Other common colonization sites for termites include:
Cracks in the foundation
Leaks in plumbing or roofing
Faulty downspouts and gutters
Sloping ground near the foundation
Firewood
Decks
Landscaping timber
Moist ventilation
Hard foam insulation
What can I do to avoid the need for termite control?
Keep any and all wood off the ground –

 

This begins in the construction phase, as any wooden floorboards on top of the soil will lead to termites. But also, make sure your wooden decks are elevated off the ground and even firewood should be kept up as well to prevent the need for termite control.
Don't use mulch –

 

Termites love mulch for much of the same reason plants do. It retains moisture so if you want to avoid needing termite control in Springdale or Fayetteville, consider using rocks or gravel instead of mulch. If you must use mulch, then make sure there's a natural barrier between the mulch and your home.
Act quickly on all slab leaks –

 

As termites love moisture at low levels, slab leaks can be the worst. If you have any questionable places in your home that might be susceptible, then consider a dehumidifier to make your home as inhospitable for these pests as possible.
How does Termidor® work?
This treatment method is also known as the "Transfer Effect™." Termidor® is composed of a non-repellent termiticide that termites cannot detect naturally. As they come into contact with it, via ingestion or just simply touching it, they then transfer it to other members of their colony. Within three months or less, an entire colony is wiped out and you are rid of your termite problem.
We tend to prefer this type of treatment method over baiting systems because it works faster.
How our termite treatment process works
In order to determine the most effective method of termite treatment in Springdale, Fayetteville, or Mountain Home, our highly trained technicians will first conduct a thorough inspection of your property to determine the density of the infestation. From there we will consider how best to take into account your property's construction and its relation to the infestation location.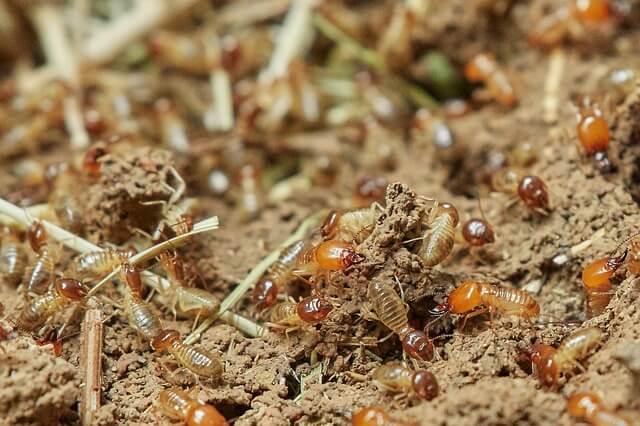 We're termite control experts
We've been helping Arkansans keep termites out since we opened our first branch in Mountain Home in the '60s. And in that time, our family and crews have learned more than a thing or two about these troublesome pests.
Pest control pros since 1963
Three generations of the Hopper family have worked tirelessly keeping all kinds of pests and critters out of Arkansas residences and commercial properties.