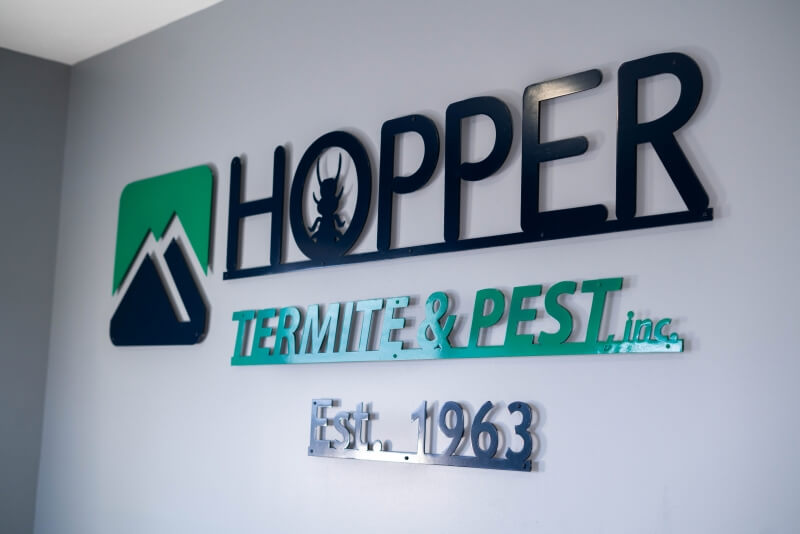 Green pest control in NWA and Mountain Home
Environmentally-friendly pest management in Fayetteville, Mountain Home & throughout Northwest AR
At Hopper Termite & Pest, our first priority is always to protect our valued customers' health and property. However, we also understand that it's important we protect the environment we live in as well. Therefore, we're committed to offering three options for green pest control in Springdale and areas throughout Northwest Arkansas.
Been with Hopper for years and wouldn't go anywhere else.
Hopper Environmental technicians are punctual and a pleasure to work with! I recommend Hopper Environmental!
They are very professional and honest. Love this company.
Going the extra mile for Arkansas homes & businesses
Learn more about our
 low-impact options
What is included in Hopper's IPM Green option?
When you select our IPM Green option, we combine integrated pest management (IPM) with the prudent use of standard low impact materials. The purpose of this program is to eliminate and control any pest populations on your property.
This approach includes:
A thorough inspection
Recommendations to improve sanitation
Pest exclusion (caulking, sealing)
Mechanical controls (barriers, traps) and glue boards as needed
Recommendations for shrubbery and tree limb placement (cultural control)
Biological controls, such as aphids and pheromones, as needed
Customer education
We will thoroughly communicate what we find during our inspection as well as each step we take to prevent and eliminate pests from your property.
Which pests are included in the Green First Program?
Like Hopper Termite & Pest's standard pest programs, our Green First program is built around Preventative Pest Management—PPM for short. PPM relies upon non-chemical methods first to prevent and manage pests.
Pests included in our Green First program include:
Crickets
Silverfish
Stored product pests
Green Pest Control Information
Hopper Termite & Pest's service begins with a consultation with the prospective customer, followed by a thorough inspection of the home or property.
Our representative then develops a proposal based on the information given by the customer and gathered during the inspection. These recommendations will include steps to be taken by the customer, such as moving a woodpile farther from the house, correcting a moisture problem resulting from poor drainage, or managing landscaping adjacent to the house in such a way that discourages pests.
Our proposal will then list the steps that Hopper Termite & Pest will take in solving or preventing pest problems. Possibilities might include caulking or sealing pest entry points, the use of traps or glue boards, rescreening foundation vents to prevent rodent entry, or the use of enzymes to clear drains of the materials that breed fruit flies.
If and when products are needed, our first choice will be environmentally low-impact products such as those containing boric acid, diatomaceous earth, and products that use plant and tree oils as their primary active ingredient.
The need for the application of any product will be based on thorough inspections.
Our service professionals have extensive training in pest biology and behavior and the most current methods of control, both non-chemical and chemical.
If, for some reason, pest populations swell or reach a pre-indicated comfort threshold, more traditional products may need to be used in small, targeted applications to regain control. This is not unlike a good wellness plan developed by your physician, who uses prescription medicines only as a last resort.
Our All Green Program
This program combines relevant IPM steps with the use of 100% green products. For those concerned about safety, you can rest easy knowing that any treatments used as a part of this program are rated GRAS (Generally Recognized As Safe) or have been approved for consumption by the FDA.
However, it is important to note that a green-only program cannot guarantee 100% removal or control of the pest situation.
Family values, decades of experience
Check out our blog to learn more about Arkansas pests and what you can do to help prevent them from showing up unannounced in your home or business.
Pest control pros since 1963
Each generation of Hopper brings something new to the table and expands our knowledge and service. From ants to wildlife, we have you covered in NWA and Mountain Home.