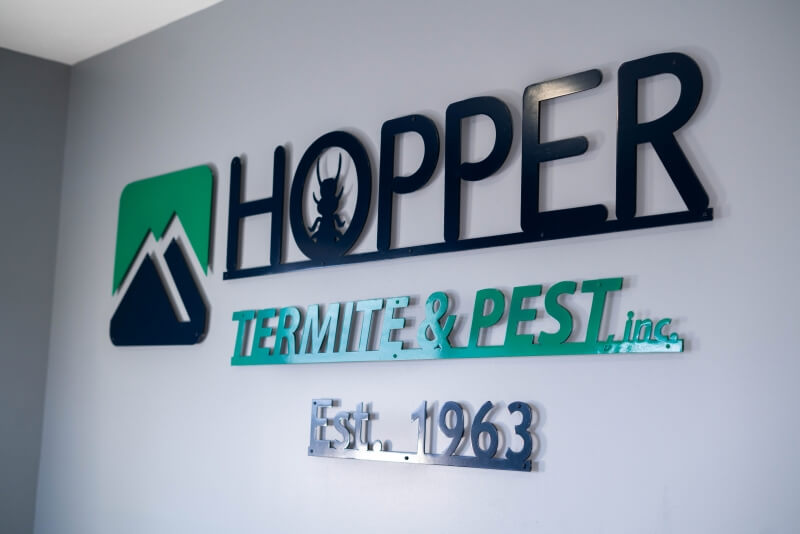 Commercial pest control in NWA and Mountain Home
Fast & effective spider, ant, termite & rodent control in Fayetteville, Mountain Home & beyond
When you own a commercial or industrial space, you know that even the slightest presence of an insect, rodent or other unwelcome animals can greatly damage your reputation. Immediately, the health and safety of you, your customers, your employees, and more come to mind as such pests can carry hazardous bacteria or other pathogens. Don't risk a poor health rating or review due to pest problems. Count on the highly trained exterminators at Hopper Termite & Pest for fast and dependable commercial pest control in Springdale, Fayetteville, Mountain Home, or anywhere in Northwest Arkansas.
As a family-owned and operated company, we've been assisting businesses throughout the area since 1963. Using our personalized approach to pest control, we will customize an Integrated Pest Management (IPM) program to keep unwelcome guests out of your commercial space. Check out our customer reviews, then contact us today to request an inspection.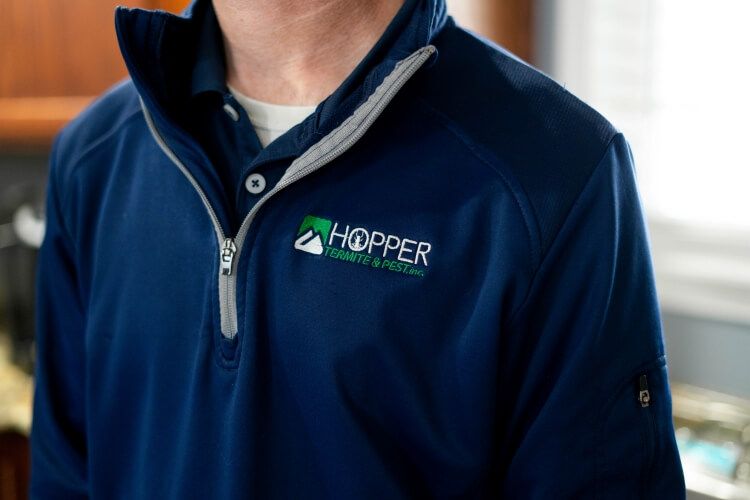 The treatment process
Using a combination of personalized control and exclusion methods, we will work to lower the pest population until they're below your desired threshold level. Afterward, we will continue to monitor your property for any recurrence.
The First Step: An Inspection
Before we can customize an IPM program for you, we will first have to conduct a thorough inspection of your space to determine what type of pest problem you have, the level of the infestation, and where they tend to hide or feed. We will also have to observe the daily operations within your space in order to create a program that best suits your business's needs. We will be sure to take into account any specific concerns you have as well.
Your customized Pest Control service plan in NWA and Mountain Home
Using what we discovered during our initial inspection of your commercial property, we will then design a customized pest control service plan in NWA and Mountain Home that addresses how frequently we will conduct inspections, determines acceptable threshold levels, and appoints a member of your staff to monitor the effectiveness of our plan and communicate any additional or special concerns as they come up.
The great thing about having a customized plan is the ability to review and alter it depending on your property's needs and specific pest problems. We will send one of our state-licensed professionals to conduct periodic on-site inspections that measure our treatment success rates, address any new concerns, or make any needed recommendations.
Top-rated residential pest control in NWA and Mountain Home
Our commercial customers have spoken! Read our reviews and see why Hopper Termite & Pest has been the most trusted pest control service for businesses in the area for more than fifty years.
Highly recommend Hopper! So professional and outstanding service.
Incredible service and always prompt in answering any of our pest control concerns. You will not find a better company for your pest control and prevention needs!
Great company with great employees.
Pest control pros since 1963
No one fights commercial pest-control problems like Hopper. Let us set up a tailored plan for your business today!
Your free commercial consultation