About Hopper Termite & Pest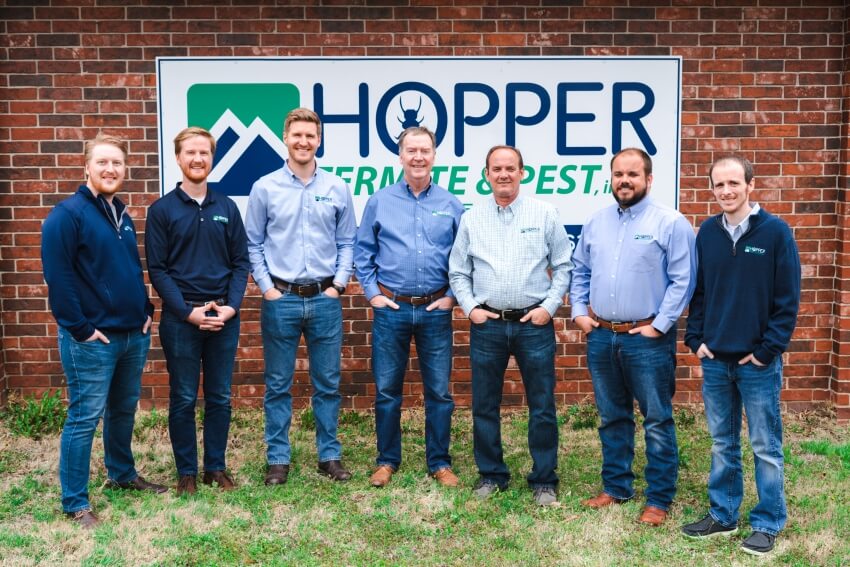 Arkansas born & raised
Hopper Termite & Pest is more than just a business. The Hoppers are a family of native Arkansans who believe a family-owned business is the best way to serve customers. While large, national chains have headquarters in other states, Hopper Termite & Pest believes in doing business in the beautiful state we have always called home. We live, work, and invest in the Mountain Home and Northwest Arkansas communities, so we feel a personal responsibility for our quality of work, and we believe in staying deeply connected to these communities.
Termite & pest control from two Arkansas locations
We don't just do business in Northwest Arkansas and Mountain Home. We live in and invest in these communities, too. Click on your location to learn how we can meet your residential and commercial pest control needs.
Pest control is our family business, for three generations
When brothers Lynn and Merlin Hopper started Hopper Termite & Pest in Mountain Home in 1963, they believed in hard work, sacrifice, and the power of personal relationships. As the company grew, so did the family. As teens, Lynn's son David and Merlin's son Mark learned the business by working for their fathers during the summers. Both men went to work full-time for Hopper after high school graduation. Then came more growth for the company and the family.
Like their fathers before them, David and Mark's children have grown up learning the business. Dallas, the oldest of the third generation, graduated from the University of Arkansas in 2006, and the Northwest Arkansas location opened in 2008. Doing business in the NWA and Mountain Home communities for three generations now, Hopper Termite & Pest stays at the cutting edge of the latest research, products, and technology to provide the most effective service and results. At the same time, the company and Hopper family remain committed to the principles Lynn and Merlin Hopper established almost 60 years ago: hard work, investing in the community, charging a fair price, and standing behind their work. The Hoppers are a family of Arkansans ready to serve your family.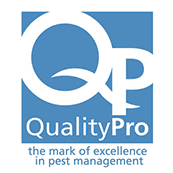 Local service, national quality
As the only National Pest Management Association QualityPro certified company in the area, Hopper Termite & Pest is committed to the highest industry standards. The QualityPro certification was developed by the pest-control industry to spotlight only the companies with the highest levels of professionalism. By choosing Hopper, homeowners and business owners can know they are making the best choice for their pest control. As a QualityPro company, we attend conferences and seminars several times per year to learn about the most cutting-edge products, research, and technology so we can serve our customers efficiently and effectively. And we don't stop there. We also have a strong tradition of serving in leadership positions on the state and national levels of the pest-control industry. David, Mark, and Dallas Hopper have all served as Arkansas Pest Management Association presidents, and Mark and Dallas have served on the NPMA board of directors and committees. Mark also serves in a Governor-appointed position on the Arkansas State Plant Board. These three men have a combined total of 93 years of service!
QualityPro testing and training
Background checks and drug testing on all employees
Professional appearance policy for employees
Practices proper pesticide handling
Termites are extremely destructive insects that can spell disaster for your home or business. Let our highly trained and certified technicians use their experience and knowledge to keep your property safe.
Ants, spiders, roaches, mice, and other pests won't stand a chance with Hopper. Learn how we can protect your home and business today.