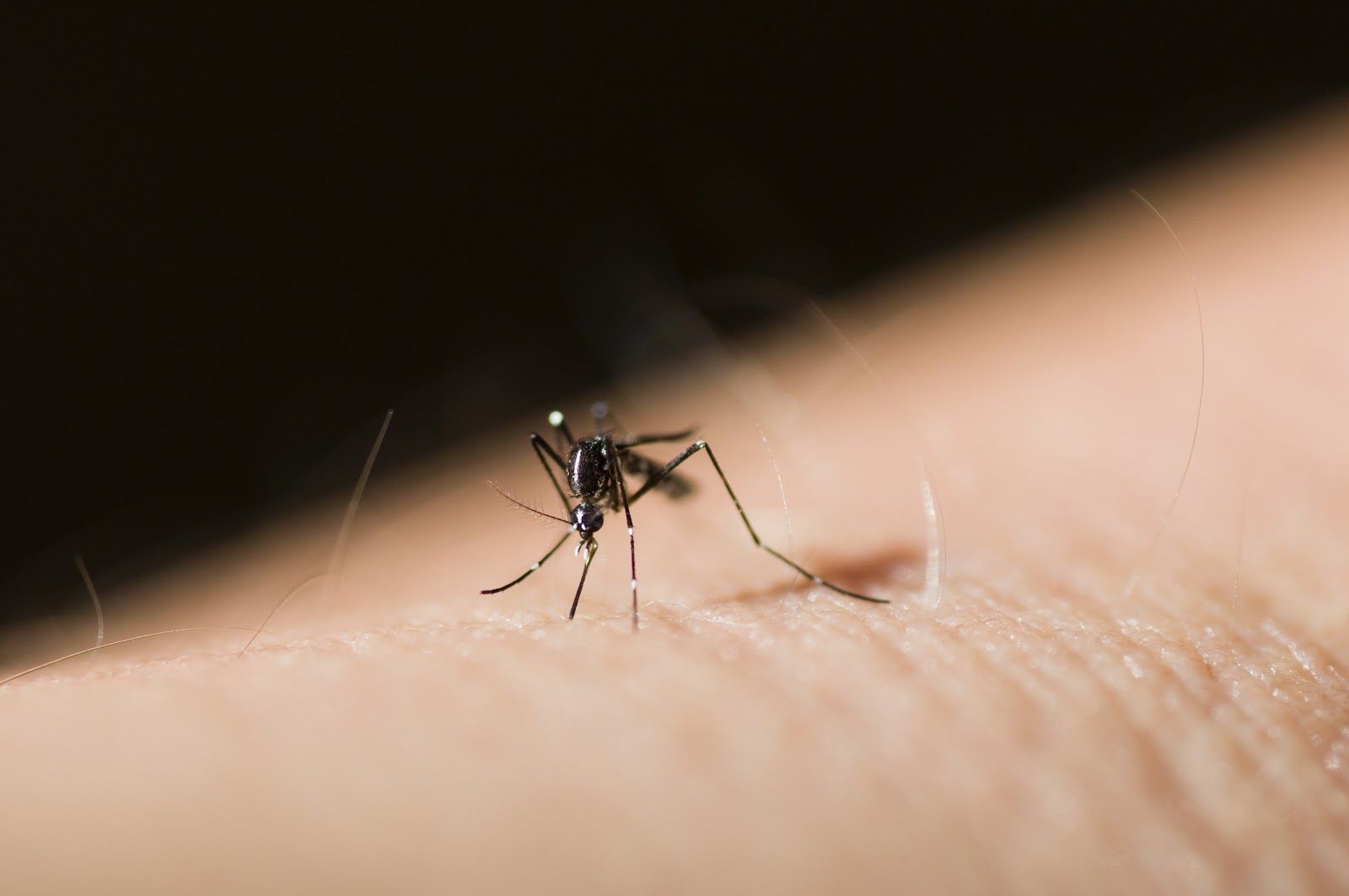 Mosquitoes! They're Baaack!
With summer in full swing, you will want to enjoy the outdoors as much as possible. Whether it's a barbecue, pool party, a backyard game of corn hole, horseshoes or volleyball, you don't want to have to endure the onslaught of bugs and mosquitoes! Unfortunately, with the warmer weather comes a plethora of bugs and pests. Many people are afraid to venture outdoors during the summer due to mosquitoes and other bugs that bite. Don't hide inside this summer! Take action to keep your backyard mosquito-free by letting the professionals at Hopper Termite & Pest put the mosquitoes that are back, ON THEIR BACKS!
Everyone knows how annoying and itchy mosquito bites can be, and how this can especially make it hard on your kids who spend lots of time outside. However, it is not just the itch you need to worry about. Mosquito-derived diseases can make you, your family and even your pets are extremely sick. According to the Georgia Department of Public Health, diseases including West Nile, Eastern Equine encephalitis, and LaCrosse viruses are circulated each year around the state through contact with infected mosquitoes.
In addition to professional treatment, we wanted to share with you some things that you can do that will help. Check out the following tips:
1. Remove All Sources of Standing Water
The best thing that you can do to diminish the number of mosquitoes in your yard is to eliminate standing water. Mosquitoes go through four stages in their life cycle: egg, larvae, pups, and adult. The first three stages of a mosquito's life occur in water. Without water, mosquitoes are unable to reproduce. After a mosquito bites a human, it searches for water to lay eggs. The EPA estimated that it takes about two weeks for an adult mosquito to emerge. To prevent mosquitoes you can remove the following sources of standing water:
Bird Baths
Wading Pools
Rain Barrels
Old Tires
Rain Gutters
2. Trim Shrubs and Keep the Lawn Mowed
Mosquitoes like to hang out in cooler, damp places during the heat of the day, which is why they tend to be hanging out near the bottom of tall shrubs, grass, and vegetation. Mosquitoes feast on plant nectar when they aren't pillaging for blood, so they are often found in the heavy vegetation near your home. Be sure to trim back your shrubs, and keep your lawn regularly mowed to prevent these pests from having a place to hang out around your home.
3. Remove Yard Debris
Get rid of any areas where debris collects in the yard, such as grass clippings and piles of leaves. Remove twigs, leaves, and branches that have piled up in the corner of your yard or against the fence. Debris needs to be removed so that it does not become a point source for mosquito breeding.
Following these tips should help to keep the mosquitoes out of your yard this summer. To completely finish the job, call Hopper today and let us treat and prevent any pest/bug situation you may have. We can help with professional mosquito treatments for your home, allowing you to enjoy all of the outdoor activities that you love.