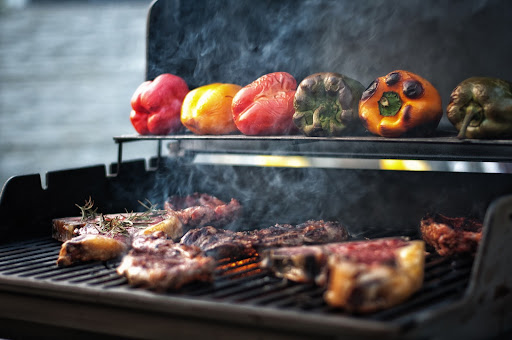 Bites, Bugs and Barbeque
Just because summer is winding down doesn't mean you just shut down the grill until late spring. Regardless of the season, there's nothing better than fresh grilled chicken, smoked ribs, grilled burgers, hotdogs, veggies and more! If there's one thing that can dampen your grilling spirit is the fact that you have to deal with various bugs, flies, mosquitoes, ants and more.
Well, you do have a choice!
In order to help make your barbeque and grilling experiences more enjoyable, here are a few tips from Hopper Termite & Pest that will help keep the critters far away, allowing you to grill in peace all year long!
1. REMOVE STANDING WATER
Standing water is the perfect place for mosquitoes to lay eggs. In addition to mosquitoes, termites and cockroaches are attracted to moisture as well. Be sure to keep gutters clean so that the water can't collect. Also, do whatever you can to eliminate sunken areas in your yard. Many people also forget to clean the water in bird baths and kiddie pools. 
2. REMOVE OTHER ATTRACTANTS
Be sure to keep lids on your garbage cans closed, making sure all trash you carry out is in bags that are sealed as tightly as possible. Many people leave dog and/or cat food out 24/7. Be sure to feed your pets purposefully, not leaving any extra for critters to find. If you live on a farm or have chickens, be sure all feed is in tightly sealed containers.
3. BUILD OR BUY A BIRD HOUSE
Did you know that bats can eat over 4000 bugs a day? Martins also eat as many as 2000 each day. If there's a spot to place a bat or martin nest, what are you waiting for? Practically any type of bird that lives near or in your yard will help squash the bug population – this includes chickens!
4. PLANT BUG REPELLING PLANTS
Yes! There are plants that are natural bug repellents! Some of these include lavender, marigold, citronella, lemongrass and chrysanthemum. Not only will they help reduce bugs, they look amazing as well.
5. USE LED BULBS INSTEAD OF INCANDESCENT
It's a well-proven fact that incandescent bulbs attract more bugs as opposed to LED bulbs. You'll not only have fewer bugs, but your electric bill will be less.
6. INSTALL A FIRE PIT
Who doesn't love a fire in the fire pit? Well…bugs don't! Not only does a fire feel amazing, adding that extra touch of ambience, it also goes a long way in repelling insects of all kinds. 
LET HOPPER MANAGE YOUR OUTDOOR SPACE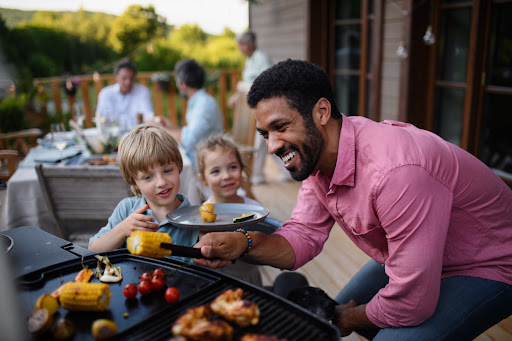 While there are several things a homeowner can do to reduce the amount of bugs and critters that dampen your grilling experience, the BEST thing to do is to turn the reins over to the professionals at Hopper! Employing our services will not only greatly improve your time outdoors, but with fewer pests outside, this means there will be fewer around your property that can get INSIDE your home. 
One of our most popular services is our "All Green Program." This effective pest control solution combines relevant IPM steps with the use of 100% green products. For those concerned about safety, you can rest easy knowing that any treatments we use as a part of this program are rated GRAS (generally recognized as safe) or have been approved for consumption by the FDA. We can treat your lawn, shrubs and trees to help ensure that you and your family can enjoy the outdoors to the max!
Don't let bugs have the last say so. BITE BACK with Hopper and bring back the joy of grilling all year long!